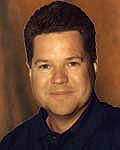 Name:
Steve Kashul
Occupation:
TV/Radio Sportscaster, Director of Membership @ Kemper Lakes Golf Club
Company:
Channel Fore, Inc./Chicago Bulls/Kemper Lakes GC
Hometown:
Naperville
Best Golf Tip Ever Given:
Turn with your shoulders, don't just swing with your arms and keep your lower body quiet.
Fantasy Foursome:
Tiger Woods, Jack Nicklaus, Arnold Palmer, Michael Jordan
Funniest Golf Moment:
Playing with Gary Player in front of a large gallery at Geneva National and hitting two consecutive drives into the crowd. Most embarrassing!
Most Memorable Golf Experience:
See above…..best experience was beating Michael Jordan in a par 3 contest during his grand opening of the MJ Golf Center in Aurora….beat MJ and Ernie Banks to win the top prize.