Channel Fore, Inc.
Channel Fore is now in its 21st season and  has been an award winning leader in the producing and production of TV, websites, trade shows, special events and print.  Programming includes the Golf Scene TV show, and radio shows. Awards include Telly Award, 3-time winner of "Best Golf TV Show", as well as Chicago Emmy-nominated.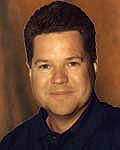 Steve Kashul
Steve Kashul is a 23 year veteran of professional radio and television. At the present time he serves as host and co-owner of "The Golf  Scene" TV show which airs weekly on Comcast Sportsnet.
Kashul won 2 Emmy Awards for his work as host of Chicago Bulls basketball on Sportschannel and at the present time is the radio host of the Chicago Bulls on ESPN Radio 1000 and the Chicago Bulls Radio Network.
His work has been recognized nationally, as the lead announcer and voice of the Senior PGA Tour for CNBC, as well as events on The Golf Channel.
Steve has also served as the play by play voice for the Celebrity Golf Association's Professional Golf Tour, Big Ten Women's Volleyball, Illinois High School Association sporting events, Men's Professional 16" Softball, and was a reporter and host for the Notre Dame Football Coaches Show as well as host of "The Spirit of Sports", a show focusing on Special Olympics in Illinois.
Steve is a graduate of DePaul University in Chicago, was born and raised in Park Ridge Illinois, and currently resides with his wife Cindy, and sons Cory and Troy in Naperville, Illinois.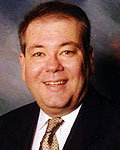 Tom Miller
As Co-Owner and Executive Producer, Tom Miller brings over twenty five years experience in media programming, production and administration.  He has worked for ABC-TV Sports, Wide World of Sports, and KOST Broadcast. Tom has also worked with R. Hockey International and the Chicago Bears.
Comcast SportsNet Schedule

Comcast SportsNet is the leading sports station in Chicago.
The Golf Scene TV show will air each Sunday at 6:00pm with replays.