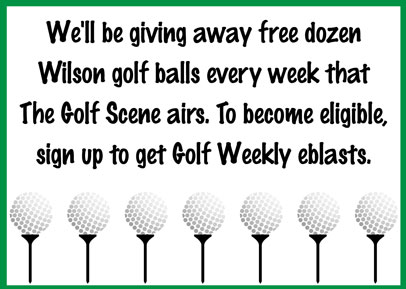 By Adrianne on May 26, 2012
We'll be giving away free dozen Wilson golf balls every week that The Golf Scene airs in 2012. To become eligible sign up to get Golf Daily eblasts!
Full Story »
Posted in Featured | Leave a response

By Adrianne on April 29, 2016
Golf Center Des Plaines is Chicagoland's premiere, and favorite, golf practice facility. Whether you are a novice or a seasoned golfer, we invite you to come check us out – we offer something for every skill level.
( Read the rest of the article. )
Posted in Front Page, Golf Facility | Tagged chicagoland, chicagoland golf, des plaines, golf course