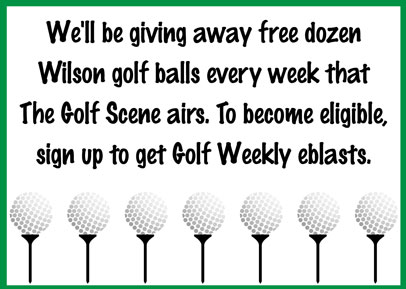 By Adrianne on May 26, 2012
We'll be giving away free dozen Wilson golf balls every week that The Golf Scene airs in 2012. To become eligible sign up to get Golf Daily eblasts!
Full Story »
Posted in Featured | Leave a response

By Adrianne on November 26, 2013
Links & Tees Golf Facility features the finest 9-Hole executive par 3 golf course in the midwest. Ideal for beginnning golfers or for someone trying to improve their scoring shots. The course is exceptionally maintained and features more than 1,100 yards of bent grass tees, fairways, and greens.
( Read the rest of the article. )
Posted in Front Page, Golf Facility | Tagged Featured Golf Facility, golf course, golf course review, golf dome, Golf Facility | Leave a response